How To Start a Property Management Company 2022
The property management industry is on the rise – it's market size value is projected to reach$26 billion by 2026.
If there's ever a time to break into property management, it's now. You may be asking yourself, "how do I become a successful property manager? What tools do I need to have a property management company?"
You're in luck. In this post, we'll break what it will take for you to start a property management business and give you the tools you need to succeed.
Step 1: Review your state's requirements
Every state's requirements for starting a property management company is different. Some states may require a real estate broker's license or property management license, while other states won't require any licensing or certifications.
Look into your state's property management laws before you dig in too deep.
This will give you a head start in making sure you and your new property management company are compliant with all requirements so your business can hit the ground running.
Even if it isn't required in your state, you may want to look into a real estate broker's license or property management certification. It could help you grow your real estate knowledge and skillset in property management. That kind of knowledge could be beneficial as you try to scale your business.
Step 2: Create a business plan
The first thing you need to do in starting any business is create a business plan.
This helps give you a clear path of what your goals are as well as what you can expect in terms of obstacles and milestones. A solid business plan will also be critical for potential investors, consultants, etc.
What should a property management business plan show?
Your property management business plan should include your current market analysis, your future short-term and long-term goals, how the business operates, work force goals, your marketing strategy, pricing structure, and financial projections.
For more information on creating a business plan, check out this post.
Step 3: Register as a legal entity
Next, you'll need to choose a business structure that best suits you and your property management company.
Your business structure will determine how your property management company pays taxes, your personal liability, and your business' filing requirements.
Here's a brief rundown of common legal entity structures:
Limited liability corporation (LLC)
An LLC, or limited liability company, is like a hybrid of a corporation and partnership structure. As an LLC, you are protected from any personal liability. But you may be subject to additional taxes and fees as an limited liability corporation member.
Corporation (C Corporation)
A corporation, or C Corp, is a business entity that is separate from the owners. So, you and your business partner(s) will not be held personally liable for damages, debts, or assets the corporation accrues.
However, taxes are significantly more expensive for corporations, and the requirements and regulations are extensive.
Sole proprietorship
This is the simplest and easiest business structure to form, and it usually consists of one individual owner. If you are working alone, this could be the best structure for your business. The costs associated with sole proprietorship tend to be low as well as minimal paperwork and filings required. However, with a sole proprietorship, you have no liability protection.
Partnership
Businesses that have two or more owners or operators of the business often operate under a partnership, as this is the simplest structure for multiple owners/operators. Partnerships are similar to sole proprietorships in the way that the owners share some sort of liability.
Step 4: Open a business bank account
This doesn't just go for a property management company – but for any business: keep your personal finances and business finances separate.
Having your own business bank account is crucial in keeping track of your new business spending and how much revenue your property management company is generating.
We go over the important of a business bank account more in our guide to starting a business.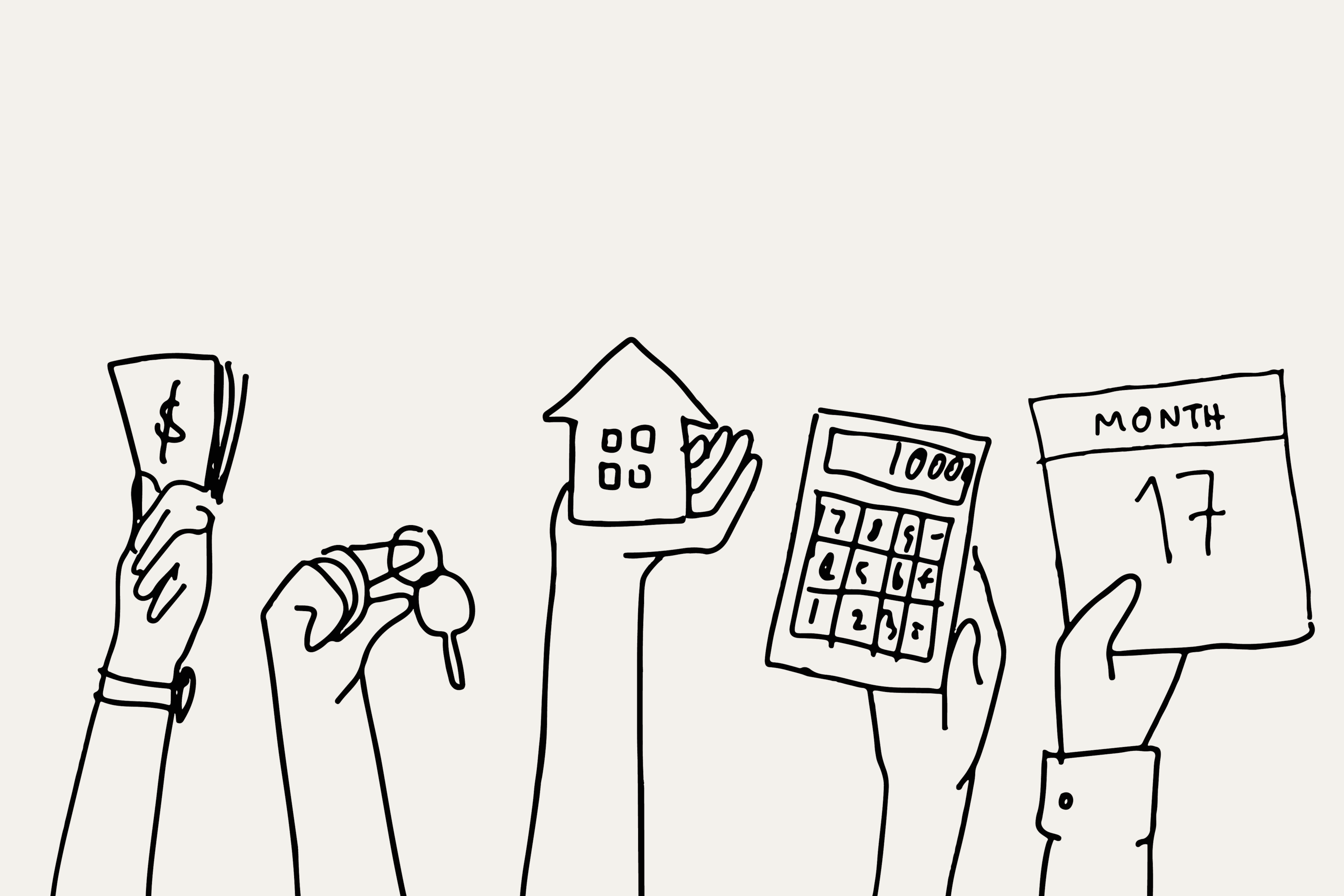 Step 5: Property management software
Finding a great property management software can help ease the lot (no pun intended) that you have to manage as property manager.
Property management software will have all kinds of different features depending on who you decide to go with. You'll need to research what the property management software provider offers, as they all offer different features.
Think about what your property management business needs are, and what features would be largely beneficial to you.
The great thing about many property management software is that many provide a multitude of operations, including the likes of of accounting/bookkeeping, tracking maintenance requests & collecting rent, and leasing features.
Some of the most popular property management software bases are Buildium, TurboTenant, and AppFolio.
Step 6: Business insurance
Next, you will need business insurance.
Business insurance is super important unless you want to be out of your own pocket for any property damage or legal claims.
It also protects your business from being depleted of its assets. And on top of that, business insurance can provide benefits to your employees too, like medical care and worker's compensation.
Step 7: Create a business website
Creating a website for your property management business will be instrumental in getting your business out into the world. You will be able to reach thousands of potential customers, including real estate investors and property owners. You'll market any rental properties, investment properties, or any other real estate to the world wide web, as well as your own property management services.
A property management website will be crucial in having a successful property management company.
Some things to consider…
Before diving head first into starting your own property management company, consider applying to work for other property management companies.
Working at another property management company for some time would be a huge advantage for someone looking to break in, allowing you to…
See everything that goes on in running a property management business,
learn from their successes and mistakes
network with all kinds of people in the property management industry
and even pick up some potential clients.
Taking your time to really research and live out managing properties under one or more property management companies would only be beneficial to you, your skillset, and preparation for the future of your property management business.
For more tips on starting your business, check out our guide here.