7 Best Ways to Find a CPA Near Me 2022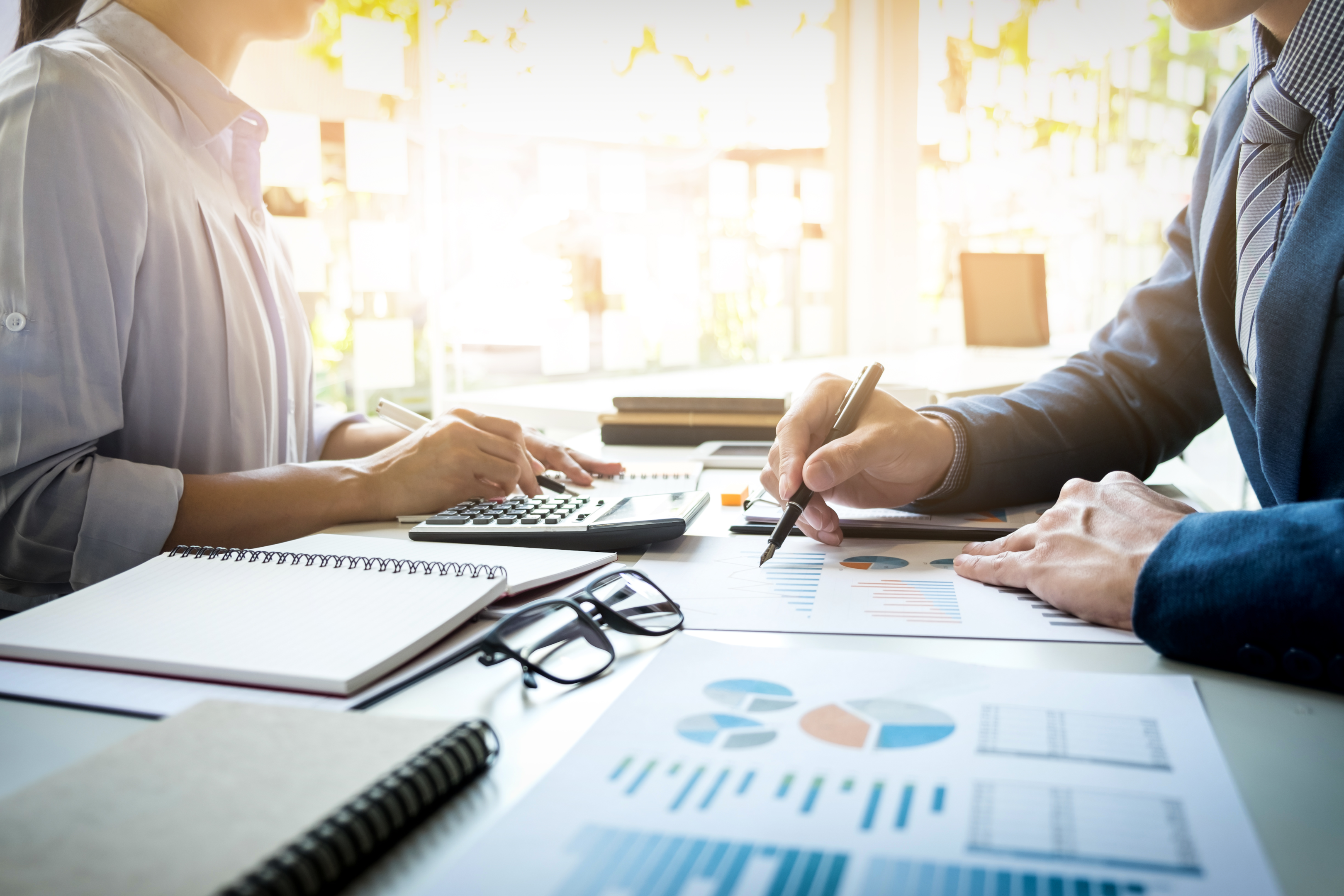 Whether it's tax preparation, accounting services, or investment transactions, finding the right CPA is crucial. Though a certified public accountant can work virtually any where these days, it still may be beneficial to have the CPA closer to your geographic location.
How do I find the best CPA near me?
You can find a great CPA near you through a number of online platforms, such as Bark, Upwork, and Paro.
But how do you know which one is best? Don't worry – we've listed our top picks for finding a great certified public accountant near you and why we chose them below.
1) Bark

Bark functions as a platform to find services – similar to Upwork or Thumbtack. From web design to accounting professionals, you can find the CPA to assist you.
Get connected with several accountants that can meet your needs. You can also check out specific CPA profiles and click on the certified public accountant (CPA)'s website.
You're going to be called left and right by at least 5 different CPAs and some of them are very aggressive. If you don't specify you want some one local, you will get calls from virtual accountants on the other side of the country!
2) Upwork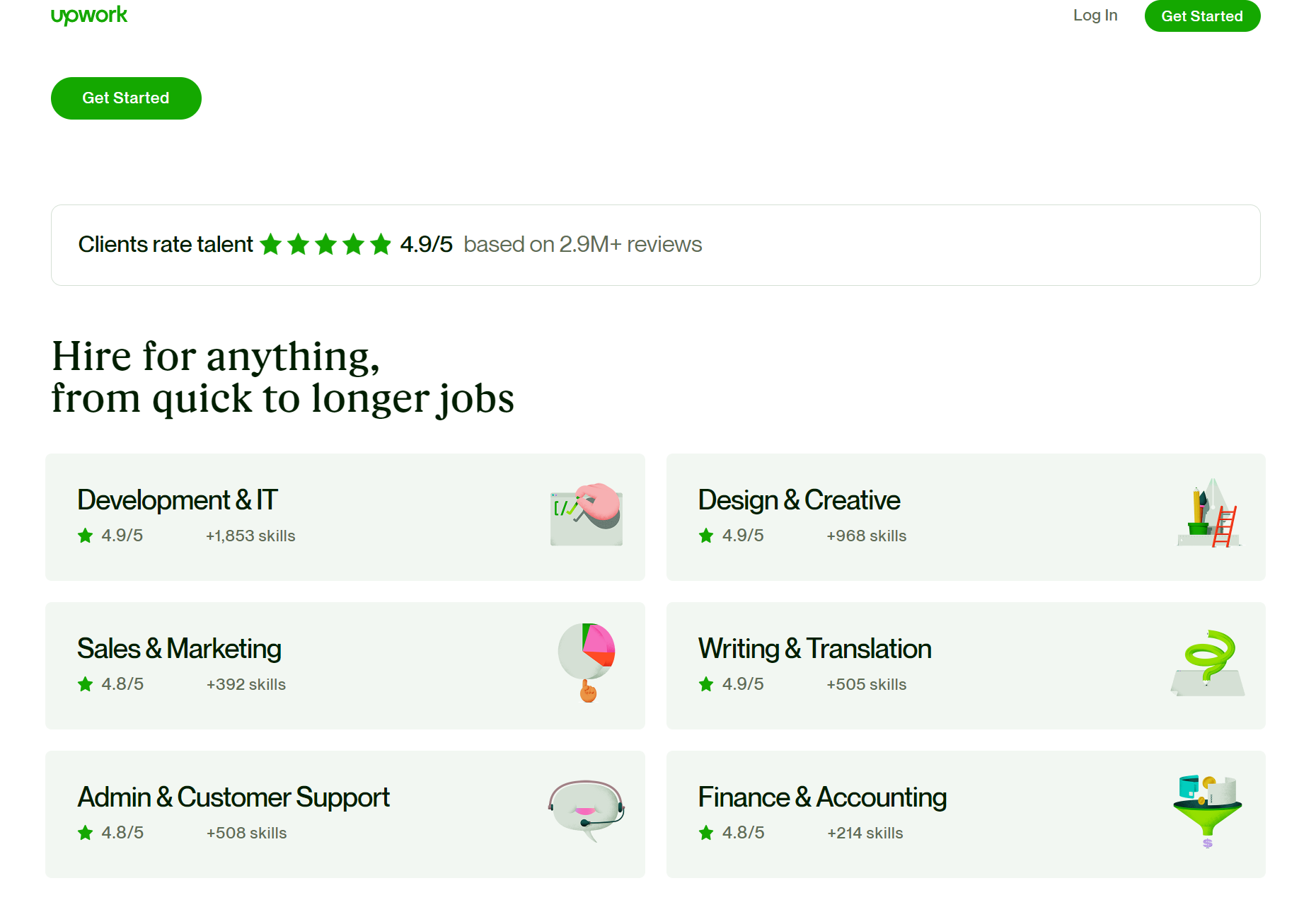 What is Upwork?
Upwork is a popular and the most used platform to find services – similar to Bark or Thumbtack. You can find diverse selection of contractors in almost any field including a CPA to assist you.
You may also find that there are other tax professional types that fit the bill. This includes tax preparer, tax planning professionals like an enrolled agent and even tax attorneys.
All in all, it's a great platform for small business or a personalized tax preparation.
3) Thumbtack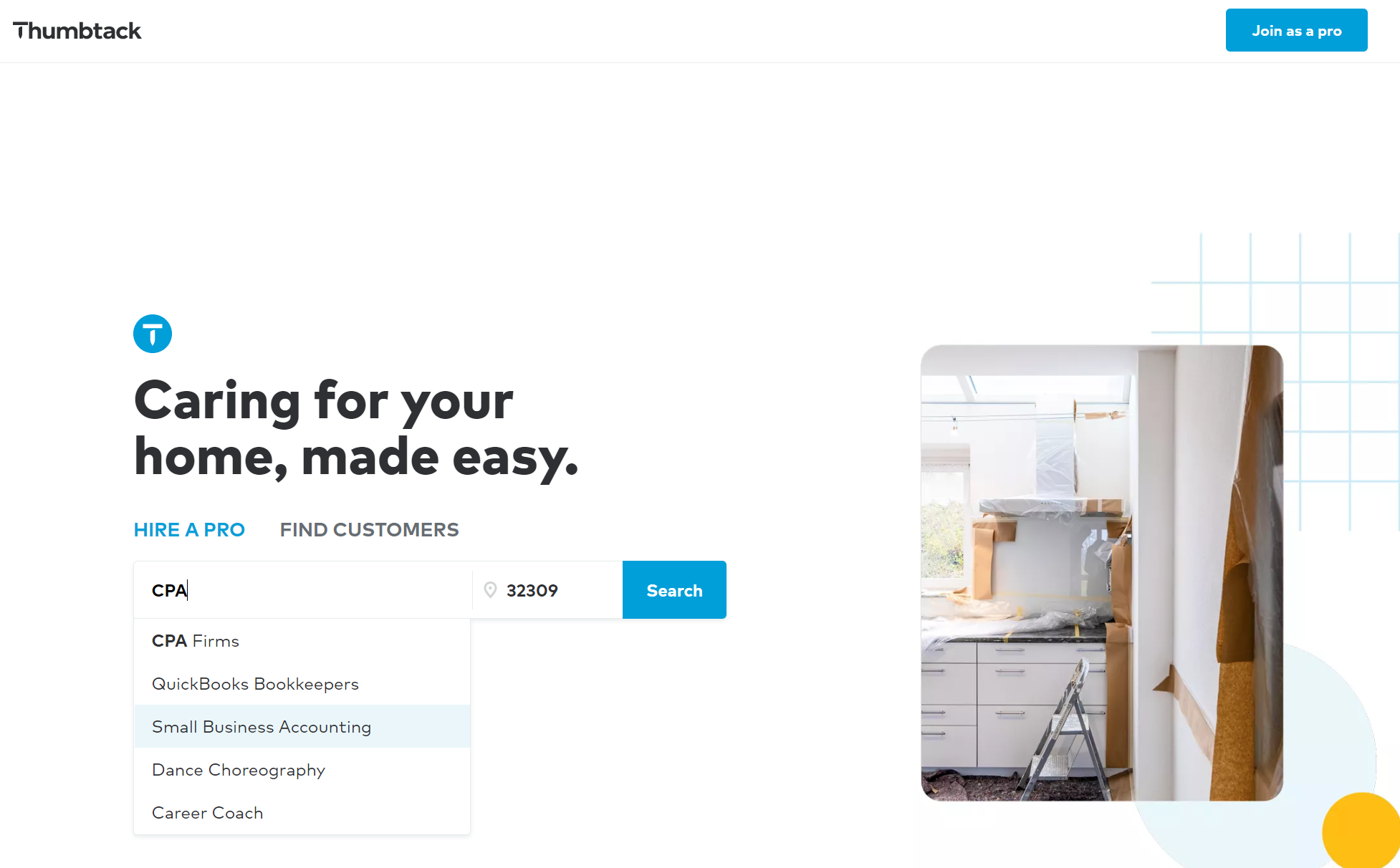 What is Thumbtack?
Like Paro or Bark, Thumbtack is a network service where you can browse local service provides for free. It's a good option if you are looking for local accountants & tax professionals as well as remote CPAs.
It is not financial-service based, but still a great platform if you are more comfortable working with a CPA in your area.
4) QuickBooks ProAdvisor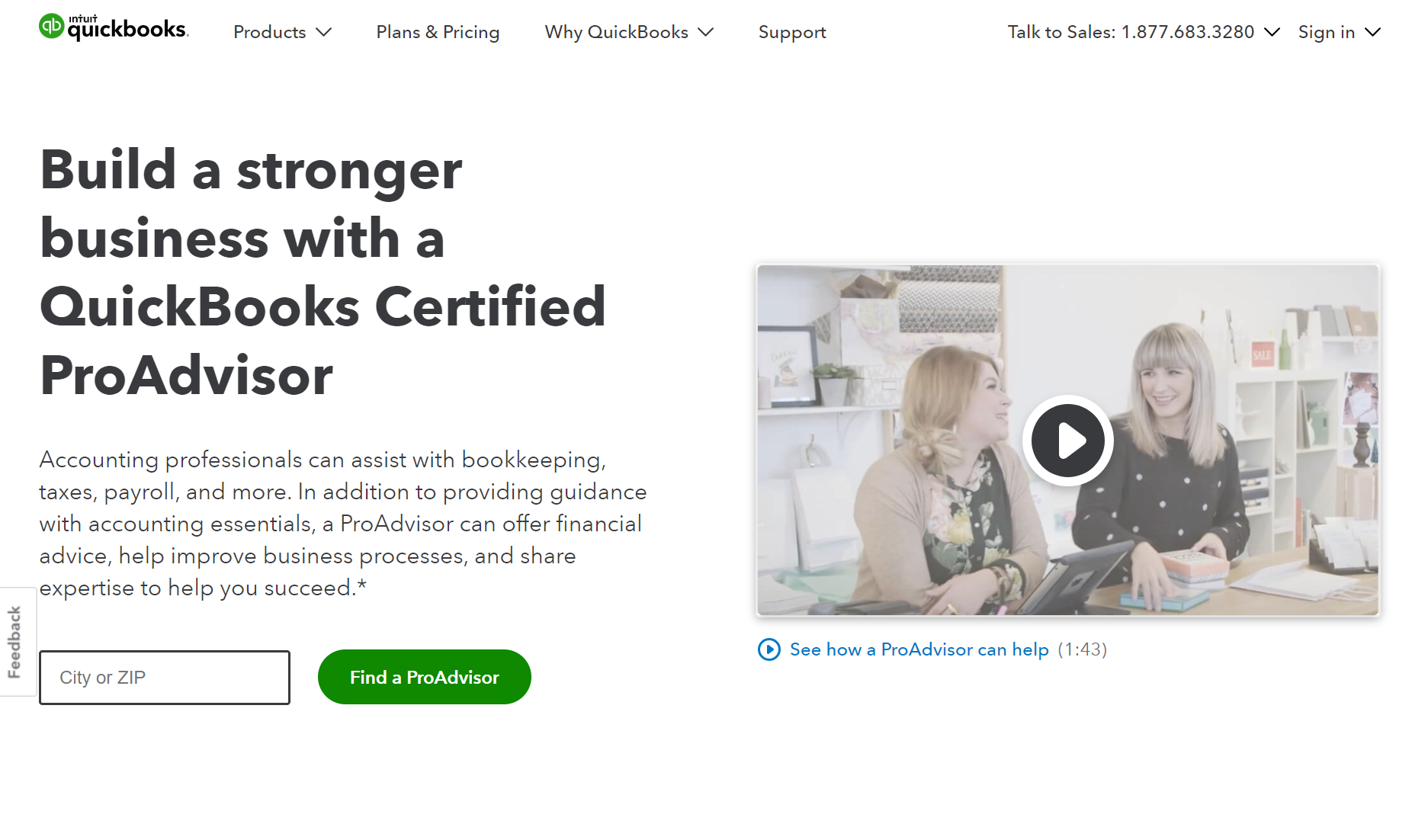 What is a QuickBooks ProAdvisor? How does it work?
If you use QuickBooks products for your business accounting then this is a great resource.
If you don't use QuickBooks products, it may not be the best resource for you. What's nice about their platform is you are able to directly reach out to potential CPAs about your needs.
Keep in mind that QuickBooks ProAdvisors are not required to be CPAs. Each profile will list if the ProAdvisor is an enrolled agent, CPA or other certifications.
The other factors to consider is QuickBooks ProAdvisors may be qualified to do bookkeeping, financial statements, other accounting functions but not do tax returns.
The ones that do both usually have good knowledge with QuickBooks and are an experienced tax preparer.
5) Paro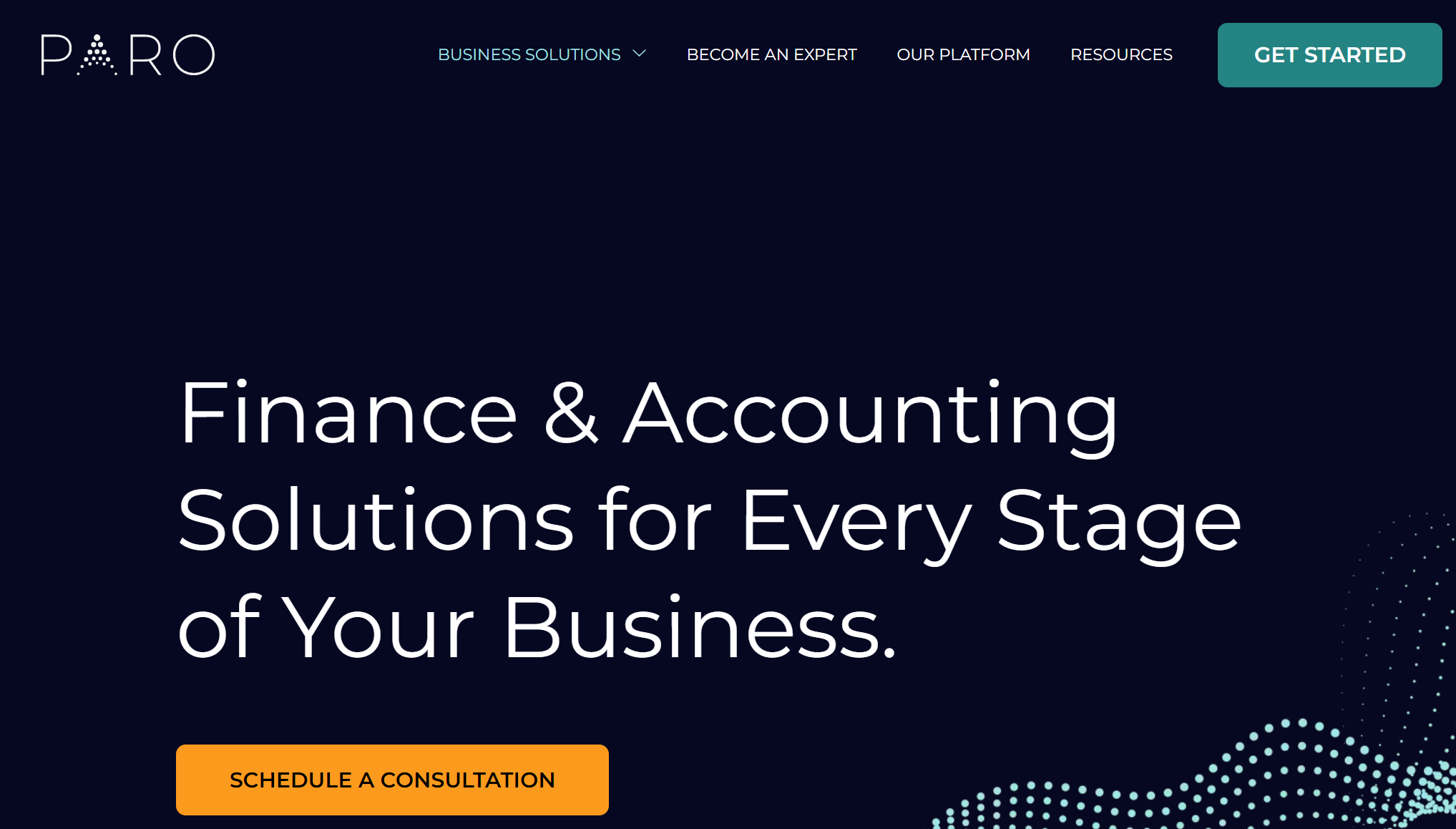 What is Paro?
Paro is a relatively newer company that has a large pool of accounting professionals in their network. They use this talent pool to best match to their prospective business owner. Keep in mind that if you are looking for a tax professional for just your personal tax preparation needs, Paro might not be the matchmaker for you.
They tend to focus on small business solutions rather than personal tax preparation. They could march you with a CPA, tax accountant, financial accountant or a tax preparer (enrolled agent).
With that said, high net worth individuals still might want to engage especially if your needs go beyond tax accountants, like needing a CPA do create and review personal financial statements (commonly referred as a Net Worth Statement).
6) H&R Block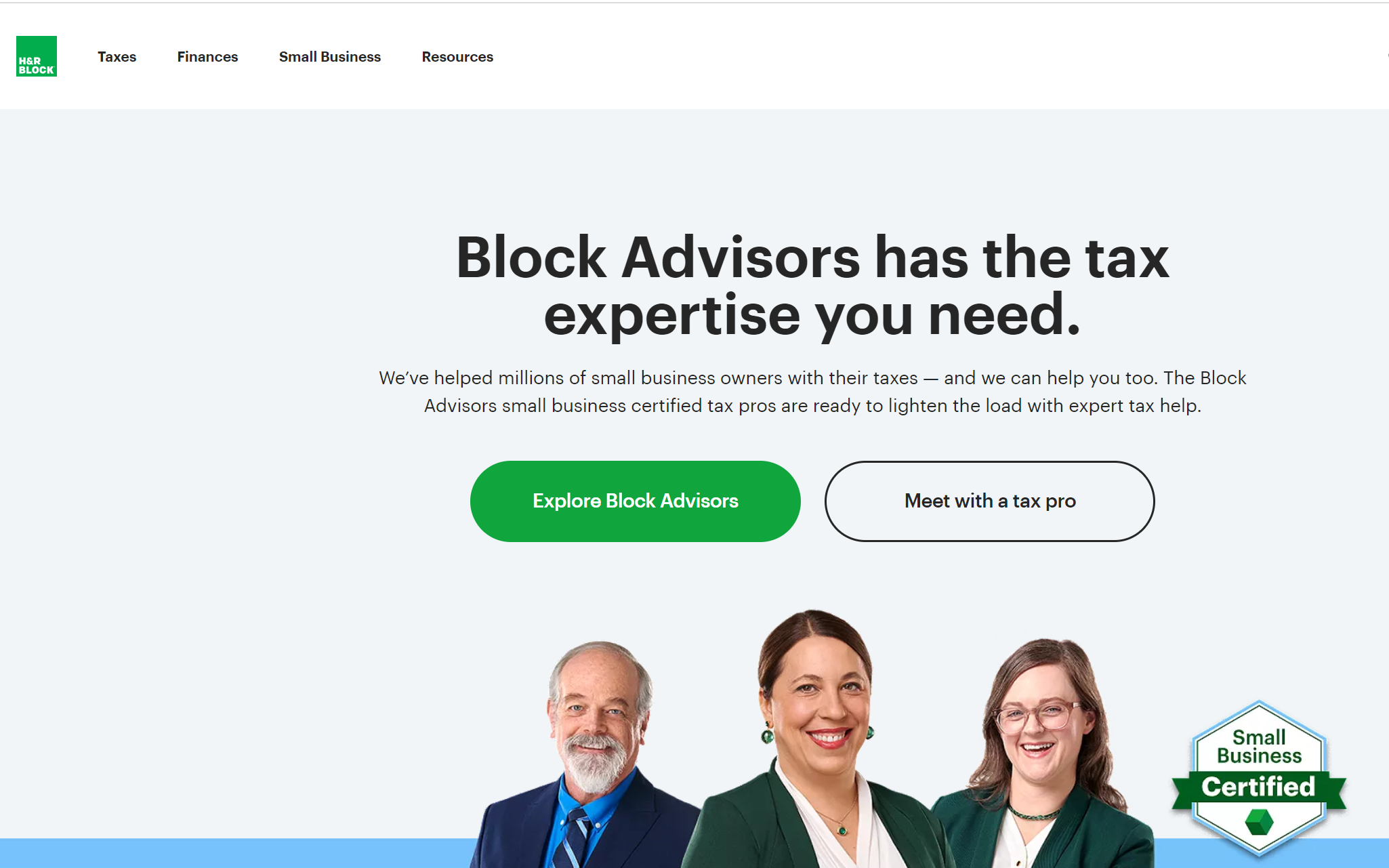 What is H&R Block?
H&R Block provides do it yourself tax software, in-office tax preparers and virtual services. Services include tax planning, tax advice, tax help (like tax resolution) and other accounting services.
When it comes to tax preparation, H&R Block has been around since before the internet. Tax professionals tend to focus on quantity of tax services. Through scale and team size, they assist in every state in person or virtually. They also go beyond doing just a tax return.
I had no idea they could provide bookkeeping for small businesses for example!
How much does H&R Block charge for tax returns?
H&R Block offers some free tax filing for simple return filing, such as W-2s. For more complex returns, H&R Block charges $49.99 to $109.99 for federal return filing, and $36.99 per state tax return.
7) AGERAS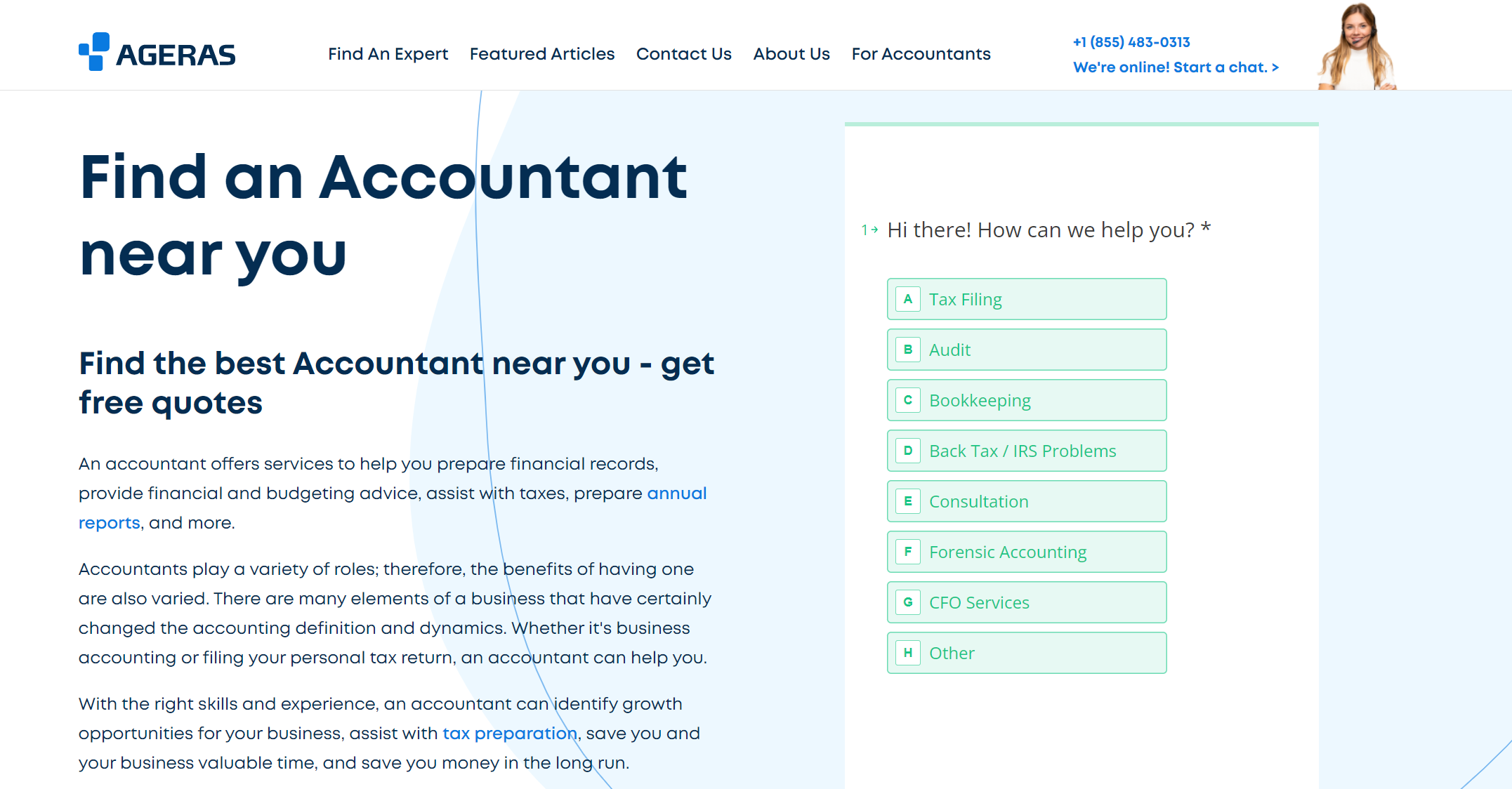 What is AGERAS?
AGERAS is a simplified search platform that only focuses on finding you an accountant. Depending on your needs, they'll match you with three qualified professionals. These professionals could be a tax preparer, a CPA or an experience financial accountant.
How does AGERAS work?
You'll speak with a person that will gather as much information as they can get on your situation. Expect to get a quote from each of the accountants that were matched to you as well as emails and calls from each.
What to Consider When Choosing a CPA
Where a CPA can Work
Though a CPA's license is held by a state's board, they can work in any state. This is very different from licensed attorneys that can only practice law in the state they've passed the bar.
However, it may be beneficial to work with a CPA that is a tax professional familiar with the tax laws of your particular state, especially for small business owners.
Why You May Not Want a Local CPA
If you are needing a certified public accountant (CPA) for financial analysis or assisting with financial statements and accounting, it's not necessary to have someone local. All tax preparers and tax attorneys should be very familiar with the IRS rules
Big VS Small CPA Firms
Large Firms
Large firms that will work with you are usually regional or national firms that hold offices in several states and employ hundreds to thousands of professionals. Depending on your needs and the type of services, their fees may be high to very low (if they focus on quantity of clients). Examples include H&R Block to Eide Bailly.
There are larger firms like Deloitte and KPMG, but they may not give you the time of day if your business isn't large enough.
Small Firms
Small firms are only small in comparison to the large national and big 4 accounting firms (Deloitte, E&Y, PwC, and KPMG). These are still multi-million dollar in revenue firms with good size teams. They can employ any from a few dozen to over hundred employees.
It's been my experience that their fees are higher because they tend to focus on certain industries and focus on quality over quantity of clients.
Of course, there's always exceptions to that rule.
Solo CPAs
Solo CPAs tend to have a very small business team. They can just be a team of one to employing over a dozen team members. The team usually consists of Enrolled agents, assistant tax preparers, bookkeepers, and additional non-partner CPA or manager accountant.
What a CPA can do
A CPA will usually have a specialty like tax planning, audit, or financial planning. CPAs can do all of these and more. For a CPA, they may have a staff work under them as as a tax preparer to do tax preparation work and/or bookkeeping.
The CPA will focus like on the grunt work of accounting services and more on reviewing the work of his or her staff.
Looking for CPA Services?
We offer a variety of accounting, bookkeeping, & tax-related services. Reach out to us today about how we can help you reach your goals.